Over the years, many GS reviewers have made outstanding contributions to the peer review process. They demonstrated professional effort and enthusiasm in their reviews and provided comments that genuinely help the authors to enhance their work.
Hereby, we would like to highlight some of our outstanding reviewers, with a brief interview of their thoughts and insights as a reviewer. Allow us to express our heartfelt gratitude for their tremendous effort and valuable contributions to the scientific process.
December, 2020
Délio Marques Conde, Federal University of Goiás, Brazil
January, 2021
Yu-Hsien Chen, Department of Surgery, Keelung Chang Gung Memorial Hospital, Taiwan
February, 2021
Tine Engberg Damsgaard, University of Copenhagen, Denmark
Che-Wei Wu, Kaohsiung Medical University, Taiwan

March, 2021
Ippei Matsumoto, Kindai University Faculty of Medicine, Osaka, Japan
Dmitry Tretiakow, Medical University of Gdansk, Poland
Manfred Schmidt, Kepler University Hospital in Linz, Austria
Orlin Belyaev, Ruhr University Bochum, Germany
Woo-Jin Jeong, Seoul National University Bundang Hospital, Seongnam, South Korea

April, 2021
Dinesh Thekkinkattil, Lincoln County Hospital, Lincoln, United Kingdom
Julia E. Noel, Stanford University, Stanford, California, USA
Maciej Sebastian, Wroclaw Medical University, Wroclaw, Poland
Renan Bezerra Lira, Albert Einstein Hospital, São Paulo, Brazil
Tam Lin Chow, United Christian Hospital, Kowloon, Hong Kong

May, 2021
Ashok R. Shaha, Memorial Sloan-Kettering Cancer Center, USA
Dmytro Unukovych, Karolinska University Hospital, Sweden
Salvatore Giordano, Turku University Hospital and University of Turku, Finland
Andrea Pires Damin, Federal University of Rio Grande do Sul, Brazil

June, 2021
Muriel Abbaci, Université Paris-Saclay, France
Klaas Van Den Heede, Lund University, Sweden
Sophie Dream, Medical College of Wisconsin, Milwaukee, USA
Sam Van Slycke, OLV Hospital Aalst, Aalst, Belgium

December, 2020
Délio Marques Conde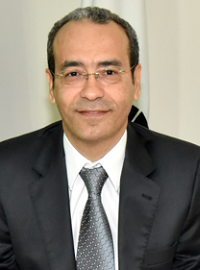 Dr. Délio Marques Conde obtained his medical degree from the Federal University of Goiás in midwestern Brazil. He completed his residency in Obstetrics and Gynecology at the University of Campinas in southeastern Brazil where he went on to specialize in Breast Surgery. Remaining at University of Campinas, he then began working towards his doctorate degree, evaluating quality of life and menopause in women with breast cancer while simultaneously initiating his activities as preceptor of the university's residency program in Obstetrics and Gynecology. After earning his PhD, he returned to the state of Goiás and assumed the role of preceptor of the breast surgery residency program at the Women's and Children's Hospital in the city of Goiânia. He is currently Professor in the Department of Obstetrics and Gynecology, School of Medicine, Federal University of Goiás where he lectures to medical students and residents and oversees practical activities. Dr. Conde has been preceptor of the Obstetrics and Gynecology residency program for twenty years now and considers this activity highly gratifying. In addition, he is a professor of the Postgraduate Health Sciences Program at the Federal University of Goiás and has supervised various master and PhD students.
Dr. Conde has participated in several research studies in the field of gynecology; however, his principal area of investigation is breast cancer, with a particular focus on prevention, diagnosis and treatment, as well as the quality of life of women with the disease. In addition, a particular area of interest involves the potential side effects of breast cancer therapy such as ovarian failure, early menopause, menopausal symptoms and osteoporosis.
Dr. Conde is part of the editorial board of the Brazilian Journal of Gynecology and Obstetrics (RBGO), which is the official journal of the Brazilian Federation of Associations of Gynecology and Obstetrics, and he is also a member of the editorial board of Mastology, the official journal of the Brazilian Society of Breast Surgeons. In addition, he has reviewed manuscripts for over 30 journals indexed in the Medline database. He, himself, publishes regularly. In parallel, he has a private medical practice in which he works exclusively as a breast surgeon. You can find out more about Dr. Conde's profile here.
In Dr. Conde's opinion, certain characteristics are crucial to ensuring the robustness of a peer review system. These include a secure electronic system to guarantee that unwarranted attacks are avoided and a user-friendly interface. The system should enable reviewers with expertise in that particular field of knowledge to be quickly and accurately identified; it should guide reviewers towards answering the objective questions required by the journal; and should allow the reviewer to express his/her opinion on the most relevant features of the manuscript. Representativeness with respect to race/ethnicity and gender is another important feature of a peer review system, thus enabling different cultures to be included in the process. The plurality of opinions based on rigorous scientific criteria is crucial to maintaining the quality and integrity of research. The idea is to encourage reviewers to collaborate with investigators in improving the paper and with the editor in reaching a decision. Coherence within a paper is essential, meaning that there has to be consistency throughout all the different sections of a paper, from its title to its conclusions. Methodology, which is the heart of any study, must be clearly described, allowing the data to be reproduced. Based on Dr. Conde's experience accumulated over 15 years of reviewing scientific papers, he considers extremely important that the reviewer be given access to the opinions of the other reviewers and that he/she is kept informed regarding the editor's final decision. This process will contribute towards improving the quality of the reviews performed.
At the present time, several peer review systems exist, the most common of which are the closed, double-blind or open peer review systems. Some journals ask authors to provide the names of potential reviewers, although those suggestions are not always accepted. There appears to be a trend towards the open peer review in which authors and reviewers are aware of each other's identity. Although it is difficult to determine which review system is best, there appear to be certain advantages to the double-blind system in which the authors do not know who their reviewers are and the reviewers are unaware of the authors' identity. Depending on the subject of the study, there may be few investigators working in that particular area, thus making it easier to identify the authors. Reviewers must declare whether there are any relevant conflicts of interest associated with the study in question. Journals could establish a partnership with Publons to register the review as soon as it is concluded. The reviewer would decide whether or not to have the review forwarded to Publons by checking a box during the review process. This would be a way of recognizing the efforts made by reviewers.
Although there are no financial gains to be made in reviewing papers, Dr. Conde's motivation to continue as a reviewer after 15 years is founded on the opportunity to contribute towards increasing scientific knowledge and also on the fact that it is a way of keeping himself up-to-date with innovative research. Furthermore, it is important to remember that reviewers are also authors and will only manage to publish if others, in turn, review their papers. These dynamics are indispensable to the process of adding to available knowledge.
To Dr. Conde, it is important for authors to declare any potential conflict of interest. Any link between the authors and a third party that could potentially be interpreted as having influenced the results of the study should be made public, particularly, but not exclusively, links with the pharmaceutical industry. Transparency is one of the pillars of science. In this respect, it is essential for authors to complete the conflict of interest forms recommended by the ICMJE.
January, 2021
Yu-Hsien Chen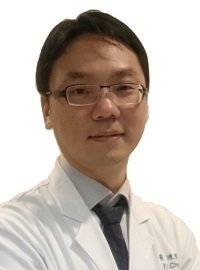 Dr. Yu-Hsien Chen currently serves as an attending physician at the Department of Surgery, Keelung Chang Gung Memorial Hospital, Taiwan. His current research focuses on the new technology in thyroid and parathyroid surgery including natural orifice transluminal endoscopic and robotic thyroid and parathyroid surgery, ICG fluoresce surgery, parathyroid autofluorescence technology.
Dr. Yu-Hsien Chen earned his medical degree from the Chang Gung Medical University, Taiwan. He completed his General Surgery residency at Linkou Chang Gung Memorial Hospital, Taiwan. This was followed by fellowship with emphasis on transoral endoscopic thyroidectomy and transoral robotic thyroidectomy at Police General Hospital, Bangkok, Thailand, and KUMC Thyroid Center, Korea University Hospital, Seoul, Republic of Korea.
Dr. Chen thinks that doing peer review is important. The findings of a medical research study may have a profound impact on patients and medical behaviour. A properly designed study can ensure that the results and conclusions of the study are credible. The process of peer review allows experts in the same field as the author to provide an objective point of view to evaluate and help improve the quality of research so that the results of the research can be sound. The reviewer's role in the process is to help the manuscript be more robust, easier to read, and more useful. And the result of this reviewing process is to reflect the purpose of research, which is to help our patients.
Dr. Chen reassures that a robust peer review system is needed to assist high-quality peer review. In this process, reviewers are responsible for evaluating the quality of research conducted. Furthermore, they are responsible for treating authors and their work with respect in a supportive and developmental manner. Besides, the peer review system can also provide a definition of excellent peer reviewing and guidelines to reviewers on which type of behaviours will lead to good peer reviews. At the same time, reviewers can also get feedback from authors or editors and know their contributions in the process.
He is gald to be a reviewer for Gland Surgery (GS). GS focuses on the diagnosis, prevention, and treatment of gland diseases, such as breast, thyroid, adrenal, pancreas surgery, and other related fields. The journal features cutting-edge treatment of gland disease, thus representing a source of valuable, novel information for clinical and basic researchers alike. As a reviewer for this journal, he can contribute not only to the development of medicine but also to communicate with experts in this field and awareness of the latest developments in this field.
Lastly, he thinks that it is very important for retrospective studies to apply for institutional review board (IRB) approval. With a review of the IRB, it can be ensured that the rights of patients have not been violated. The ethical statement ensures that the publication process of the manuscript is rigorous, transparent and responsible.
February, 2021
Tine Engberg Damsgaard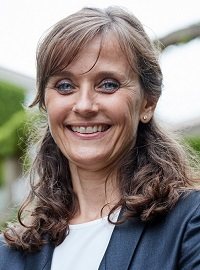 Tine Engberg Damsgaard MD, Ph.D., MRBS, is a professor and a consultant plastic surgeon at the Department of Plastic Surgery and Burns Treatment, Copenhagen University Hospital and Institute of Clinical Medicine, University of Copenhagen, Denmark. Dr. Damsgaard graduated from Aarhus University and four years later, her PhD-degree was completed, encompassing cellular research at Aarhus University as well. Upon finishing specialist training in Plastic Surgery, she served as a consultant plastic surgeon, and an associate professor, and subsequently as a professor at Aarhus University and Aarhus University.
She is currently a professor and consultant at the largest department of Plastic Surgery in Denmark. The department and the research unit harbor several associate professors and together with the consultants set out to carry out clinical research at the highest possible level of evidence and provide treatment at the highest specialist level for patients from all over Denmark in collaboration with International researchers and clinicians.
Dr. Damsgaard's main research area, as well as a clinical profession, is centered on the multidisciplinary aspect of breast reconstruction. The aim is to provide the breast cancer patient – at the right time-point of the patient pathway - with the optimal breast reconstructive procedure being implant-based or with the patient´s tissue. Besides, her research has also included studies on Late-Effects after breast cancer-treatment, studying how these may be mitigated or prevented. Vascular anomalies and gynecological reconstruction are also part of the research and clinical portfolio. She serves as a board member of the Danish Society of Plastic and Reconstructive Surgery and as a member of the Surgical Committee of the Danish Breast Cancer Cooperative Group (DBCG).
You can follow Dr. Damsgaard on her Facebook and LinkedIn.
To Dr. Damsgaard, peer-reviewing is the mainstay of a highly qualified and unbiased scientific evaluation of clinical as well as experimental research. The importance of peer review may not be underestimated and will continue to form the basis of the publication of research.
Besides, there are several things to be reminded of when it comes to peer review. Dr. Damsgaard stresses that the reviewers should bear in mind to execute a thorough assessment of the submitted paper i.e. the aim, hypothesis, design, study population, and methods. Furthermore, the results presented and interpreted given the relevant and available scientific literature should be evaluated. Finally, the appropriate conclusions and perspectives presented should be given crude consideration. The review should be undertaken with fairness and objectivity. Clinical research may lead to the implementation of new treatments and procedures, wherefore this has to be carried out at the highest possible level of evidence.
She further points out, "Reviewing is in my opinion the other side of the coin when performing clinical research. In performing peer review you may provide fairness and aid in securing adequate evaluation of papers. Thus, reviewing should be deemed as part of being a clinical researcher and consultant in a large department where research is an integrated part of daily practice i.e. being recognized as such by the leadership of the department."
In Dr. Damsgaard's opinion, peer review is important, it is also necessary for retrospective studies to apply for institutional review board approval. Ethics and adhering to the international and national standards and legal regulations of ethics is mandatory in researching a clinical as well as an experimental setting. In some countries, studies are evaluated by the institution itself whereas, in other countries, this is determined by law to be assessed by regional or national ethics committees. Either way, adhering to ethics is another cornerstone of being a doctor, researcher, and scientist.
Che-Wei Wu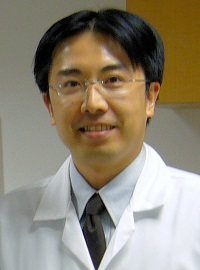 Dr. Che-Wei Wu is a Professor of Otolaryngology-Head and Neck Surgery at the Kaohsiung Medical University, Taiwan. Dr. Wu obtained his MD, MSc, and Ph.D. degree from Kaohsiung Medical University. He had postgraduate training in Head and Neck Surgery at the Kaohsiung Medical University Hospital, Taiwan, and training in Thyroid and Parathyroid Surgery at Mass Eye and Ear Infirmary, Boston, USA.
Dr. Wu has been experiencing intraoperative RLN monitoring starting in 2005. He is currently the Board Member of the International Neural Monitoring Study Group (INMSG), the executive committee member of the Asia-Pacific Society of Thyroid Surgery (APTS), the director of Taiwan Head and Neck Society (THNS), and the editorial board member of the journals The Laryngoscope, Translational Oncology, Cancer Treatment and Research Communications, Current Problems in Cancer: Case Reports, and International Journal of Head and Neck Science. He has focused his clinical research on the application of intraoperative RLN/EBSLN monitoring and developed an experimental animal model to solve common pitfalls and develop novel applications of neural monitoring during thyroid and parathyroid surgeries. You can find out more by visiting Dr. Wu's profile here and publications here.
To Dr. Wu, peer review plays an important role in the scientific process and works as a quality-control system to prevent scientific misconduct. Even though reviewing papers is often considered non-profitable, Dr. Wu feels motivated to do so because he feels that it is a privilege to have the opportunity to review and provide comments for the hard work of his peers. Besides, this peer review system enhances improvements in his quality of patient care and professional practice.
Dr. Wu believes that it is indeed fascinating, rather than non-profitable to do the peer reviews for medical journals as he is allowed to help authors to improve the quality of their research and get their papers published eventually.
Also, he thinks that reporting guidelines based on the international standard such as STROBE, PRISMA, STARD, and CARE are very important for authors to follow when writing papers. Those guidelines are a helpful tool for the reviewers to systematically check all essential information that has been reported in the submitted articles.
March, 2021
Ippei Matsumoto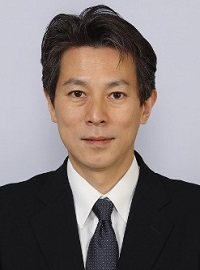 Dr. Ippei Matsumoto is an associate professor of the Department of Surgery, Division of Hepato-Biliary-Pancreatic Surgery, Kindai University Faculty of Medicine, Osaka, Japan. He graduated from Osaka Medical College and started his residency at Kobe University in 1993. From 2001 to 2003, He worked as a postdoctoral fellow in the Diabetes Institute for Immunology and Transplantation, Department of Surgery, University Minnesota, USA.
From 2009 to 2014, Dr. Matsumto worked as an associate professor in the Department of Surgery, Division of Hepato-Biliary-Pancreatic Surgery, Kobe University Graduate School Medicine. Later, he worked at Kindai University, Japan. His specialty is focusing on pancreatic surgery including multidisciplinary treatment of pancreatic cancer, surgical treatment of chronic pancreatitis, minimally invasive surgery of the pancreas, and pancreatic islet transplantation.
To Dr. Matsumoto, a peer review system plays a crucial role in science. It has been the only widely accepted method for research validation for a long time. Several experts in the topics of the research review the manuscript. Besides, the rationale and novelty of the research, appropriateness of the method, and interpretation of the results should be reviewed. The reviewers have crucial roles with their comments, suggestions, questions, and criticisms to improve the quality of the manuscript and to help the editor's decision.
Dr. Matsumoto thinks reviewing papers can be fascinating because he receives thoughtful comments and suggestions from the reviewers when submitting manuscripts as an author. He reassures, "Whenever I review manuscripts, I put myself in the authors' point of view. I'm honored that I have the opportunities to be a reviewer. I try to finish my reviews as soon as possible and to be fair and honest."
Although the time for review task is limited, Dr. Matsumoto tries to accept review invitations especially for highly interesting papers that lies in his expertise and for high impact journals as much as possible. This is valuable for him specifically in his scientific and clinical activities.Dr. Matsumoto also points out that retrospective studies must apply for institutional review board approval. As the purposes of daily practice and clinical research are different, it is important to prevent patients from being disadvantaged, especially to protect personal data in clinical research. Therefore, the scientific validity of the study must be evaluated by a third party.
Dmitry Tretiakow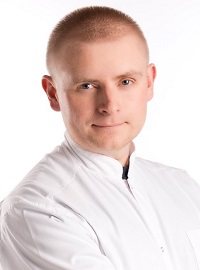 Dr. Dmitry Tretiakow is an Assistant Professor in the Department of Otolaryngology, Faculty of Medicine, Medical University of Gdansk, Poland. He earned his medical degree at the Belarussian State Medical University in Minsk, Belarus. He began his career in a regional hospital in Pinsk, Belarus, where he was able to learn and practice main otolaryngology procedures.
Then, Dr. Tretiakow continued his residency at the Department of Otolaryngology, Medical University of Gdansk, Poland, where he also earned his Ph.D. (Ph.D. topic - Expression of TNF-alpha, IL-1 alpha, IL-6 и IL-10, RANKL, MMP and the state of collagen fiber organization in the retraction pocket of the tympanic membrane in patients with chronic otitis media). His research interests include surgical oncology, salivary gland tumors, sialolithiasis, and otosurgery (cholesteatoma, COM with retraction pockets, and atelectasis).
For more details of Dr. Tretiakow's publications, you can check out here.
In Dr. Tretiakow's opinion, a reviewer is not an enemy to an author but an ally. The reviewer's experiences with a careful evaluation of the publication minimize its weaknesses. Argued criticism improves the author's skills, which results in high-quality research work in the future.
According to Dr. Tretiakow, three main points are composing a robust peer review system. First, there should be no conflict of interest between the reviewer and the authors. Second, there should be clearly defined guidelines for the review process. And third, the reviewer should be aware that his/her task is not to disqualify an article from getting published but to improve its quality.
He remains positive towards doing peer reviews for the Gland Surgery (GS) as it covers publications that fall within his professional interests. GS is a fast-growing, perspective science journal with great potential.
He adds that completing the Conflict of Interest Forms is an indispensable part of the scientific data publication process. Readers must be aware of the conditions under which it was obtained. It will help them to assess if it is possible to believe this data and to exclude the interest of the third party.
Manfred Schmidt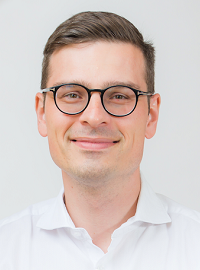 Doz. Dr. Manfred Schmidt is a Plastic and Reconstructive surgeon at the Kepler University Hospital in Linz, Austria. He serves as the director of the Plastic Surgical Service and also as an associate professor of Plastic Surgery at the Johannes Kepler University Linz (Priv.Doz.).
Dr. Schmidt earned his degree at the Medical University of Vienna, Austria, where he soon discovered his passion for anatomy and plastic reconstructive surgery. He finished his studies with a thesis in reconstructive surgery at the Orthopedic Hospital Speising. Dr. Schmidt completed his training in Plastic and Reconstructive Surgery at the Medical University of Vienna and board certificated by the Austrian Society of Plastic and Reconstructive Surgery, and the European Board examination EBOPRAS.
In 2020, he completed a board certification in Hand Surgery. Dr. Schmidt is an active member of the Austria Society for Plastic and Reconstructive Surgery and the Austrian Hand Surgery Society. His clinical focus is mainly in reconstructive surgery of the breast, trunk, and extremities, hand and peripheral nerve surgery, and body contouring surgery. His scientific interests are anatomical basis and clinical applications of perforator flaps and 3D printing in breast and bone reconstruction. You can find out more about Dr. Schmidt's work here and on his Instagram.
In Dr. Schmidt's opinion, a peer review system is essential to maintain a high standard for the scientific community. He also thinks that there is an increasing need for scientific publishing, which the peer review system acts as a gatekeeper to ensure the high scientific quality and correctness of the presented data. Constructive reviewer comments will improve the quality of a submitted manuscript and benefit the authors as well as the published journal.
While there might be some limitations of the existing peer review system, Dr. Schmidt provides a solution. He elaborates that there is limited time available for scientific research and peer review to a busy clinician. However, he always tries to provide review comments on time to ensure a quick and efficient review process.
Even though reviewing papers is often seen as non-profitable, Dr. Schmidt thinks differently, "Reviewing is very rewarding as it offers the opportunity to keep in touch with the most recent advancements and scientific developments. As I was able to profit from reviewer comments myself, providing positive input is my way of 'giving back' and supporting the scientific community."
As for Data Sharing Statement, Dr. Schmidt believes that it represents the next evolutional step by providing an access to scientific data for all researchers. Besides, A wide acceptance and some common guidelines for data sharing must also be established amongst editors. However, there are still unsolved challenges such as costs, transparency, and data filing which need to be sorted out by the scientific community.
Orlin Belyaev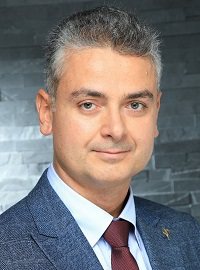 Dr. Orlin Belyaev is an Associate Professor of Surgery at the Ruhr University Bochum, Germany. He is currently an attending surgeon and Chair of the Section for Pancreatic Surgery at the Department of Surgery at the St. Josef University Hospital in Bochum, Germany. He earned his medical degree at the Sofia Medical University and completed his residency in general surgery in Bulgaria. This was followed by fellowships in special visceral surgery/complex general surgical oncology and coloproctology in Germany.
Dr. Belyaev's main clinical interests include hepatobiliary and pancreatic surgery, complex oncologic surgery, hernia repair, and minimally invasive surgery. His current research is focused on all aspects of pancreatic surgery, with special interests in postoperative pancreatic fistula, pancreatic cancer, and cystic neoplasms of the pancreas. Another aspect of his research is dedicated to the centralization of surgical care and the prevention and management of complications in surgical oncology. He has published more than one hundred peer-reviewed articles with a cumulative high impact factor (h-index 24) and four book chapters. You can find out more about Dr. Belyaev's work here and here and on his work page here.
In Dr. Belyaev's opinion, peer review is the current gold standard of self-regulation in the field of science. Its purpose is to maintain high-quality standards within the process of manuscript publication.
He further points out that the reviewers must be aware of their responsibility and the consequences of their decisions. As a reviewer, one should always have a positive attitude and show respect to the hard work of the authors. The review not only assists the editors in their final decision, but also helps the authors improve the quality and scientific value of their paper.
Reviewing papers is often non-profitable, but it is a motivation for Dr. Belyaev, "The pure scientific interest and curiosity continue to motivate me over the years. The review process allows me to stay in touch with the latest trends in my field of interest and give me a continuous feedback about the originality and relevance of my research. Access to the reviews of other colleagues and the decision of the editor are an important barometer for the objectiveness and quality of my review."
Lastly, Dr. Belyaev adds that completing the Conflicts of Interest (COI) form is an important auxiliary tool to verify that scientific work remains free from financial or any other interests, which may adversely affect the decision-making process in a research project. He also believes that the senior author of a manuscript should always be aware of any possible COI in his team before starting a project and take early measures to avoid bias.
Woo Jin Jeong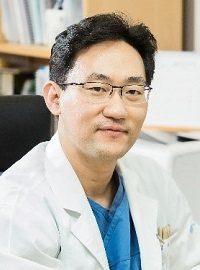 Prof. Woo-Jin Jeong is a board-certified otolaryngologist and a head and neck surgeon in Seoul National University Bundang Hospital, Seongnam, South Korea. He had his education and clinical training as an otolaryngologist at SNU and its affiliated hospitals. He further went on to the National Institutes of Health in Bethesda, MD, and the Moores Cancer Center, UCSD in San Diego, CA as a postdoctoral scholar in pursuit of research in head and neck cancers.
Prof. Jeong has given numerous invited lectures and has written more than 80 SCI cited publications and book chapters. His clinical expertise is the diagnosis and surgical management of head and neck cancers, including thyroid cancers and salivary neoplasms, robotic surgery, and reconstruction including vascularized free flaps. His research topic encompasses all of his clinical interests, which include clinical trials for head and neck cancers and the application of robotic surgery for thyroid cancers and head and neck tumors. His interest also extends to laboratory research including carcinogenesis, signaling pathways, and targeted therapy for head and neck cancers. He recently acquired a new interest in the development of a real-time, in vivo cancer diagnosing system, which brings engineering to the realm of unmet needs in medicine. He also serves in various academic societies including the Korean Society of Otorhinolaryngology-Head & Neck Surgery and the Korean Society of Head & Neck Surgery, just to name a few. He also serves in the editorial board of the journal, Frontiers of Oral and Maxillofacial Medicine. You can find out more about Prof. Jeong's work profiles here and here.
In Prof. Jeong's opinion, when conducting research, researchers are sometimes lured to deviate from scientific soundness in pursuit of a specific result. Sometimes the authors jump to conclusions that cannot be inferred from their results. Peer review balances these errors. He explains, "The peer-review process allows the authors to discover shortcomings or limitations that they had not been aware of. They may be able to modify the methods or delve even deeper into their data to derive even better results. Discussion may be enriched through recent papers/presentations that may not have been recognized by the authors. In a way, it may be similar to an Institutional Review Board (IRB) review process in that a third party looks through the study. However, the IRB's viewpoint is from the study subject and medical ethics, but the peer review looks at the scientific soundness of the study and its clinical and social significance."
Prof. Jeong provides us with his definition of a robust peer review system. A robust peer review system should merit the Journal and the article in two aspects. Firstly, it should merit the scientific soundness of research by alerting the authors of what they may not have been aware of. Secondly, it should highlight the significant results to stand out so that the research will have a greater and a properly-deserved impact.
He elaborates with an example, "For it to be a decent review, two or three experts in the relevant field should review the article. The review should be comprehensive - it should include the big picture such as the appropriateness of the topic and soundness of the research method, and it should also include the details such as the quality of the figures and proper citation of the most current literature in the references. The timeliness of the feedback is also a very important aspect of a robust peer review system."
Prof. Jeong thinks that peer reviewing is fascinating, "As I teach my students or residents, I realize that to able to teach, I must read more, learn more, and experience more. Peer review, in a way, is similar to teaching. Most of the time, the topic of the article in review is within my expertise. However, reviewing the article gives me a chance to read the textbooks again, to read recent articles again, and to reconsider my own experiences to give more solid feedback to the authors. It also offers me an opportunity to preview the most up-to-date research from many parts of the world. Last but not least, when the paper I reviewed is published, it feels like I participated as one of the researchers and share the joy with the authors, although the authors may not recognize."
Being a member of IRB committee, Prof. Jeong is the one qualified to say that it is very essential to get IRB approval even for retrospective research. At first thoughts, the researcher may think that the administrative process is an extra step. However, from a long-term perspective, it allows the researcher to think once more about the design of the study and what to expect at the end of the study from the start point. That in turn may shorten the overall process by avoiding unnecessary mistakes or revisions and arrive at the desired result more efficiently. Also, in recent years, it has become critical to protect the personal information of the study subjects as there are more and more studies dealing with big data between multi centers and the industry, albeit retrospective.
April, 2021
Dinesh Thekkinkattil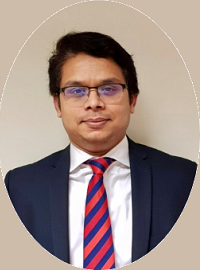 Mr. Dinesh Thekkinkattil, MS, MD, FRCS, MS (Oncoplastic Breast Surgery) currently works as a Consultant Oncoplastic Breast Surgeon at Lincoln County Hospital, Lincoln, United Kingdom. He secured his MD from the University of Leeds for his research work at Leeds Teaching Hospitals NHS Trust, United Kingdom. He completed his higher Surgical Training with Yorkshire Deanery. Following this, Mr. Thekkinkattil completed his Masters in Oncoplastic Breast Surgery from the University of East Anglia, United Kingdom.
Mr. Thekkinkattil has a keen interest in research, teaching, and training. He has been a collaborator for several national and international trials, research projects in breast cancer as well as oncoplastic breast surgery. He has also published widely and is an active peer reviewer for several indexed journals. He is involved with undergraduate medical teaching and is also a Teaching Practitioner at Lincoln Medical School. You can find out more about Mr. Thekkinkattil here.
In Mr. Thekkinkattil's opinion, a double-blind peer review system by multiple experts in the field will make it a robust system. He adds that peer reviewers should review the article without any prejudice and should adopt an unbiased approach. Besides, all the reviews should be clear, constructive, and detailed to help the authors address any concerns and to help the editors with decision-making. More importantly, the review should be scientific, open, and honest without being disrespectful. He finds that a sound methodology is pivotal in yielding good evidence, and all reviewers should bear these in mind when doing the peer review.
Nonetheless, peer-reviewing takes time and effort. Sometimes it can be very exhausting, but to Mr. Thekkinkattil, it can be motivating and meaningful. "I find the peer-reviewed process deeply educational. It is interesting to gain more insight into various aspects of practice both in the clinical and non-clinical setting in the field of oncoplastic breast surgery."
From a reviewer's perspective, Mr. Thekkinkattil believes that the reporting guidelines are helpful for authors to give more structure and objectivity to their projects and paper and facilitate a clear interpretation of their results.
Julia E. Noel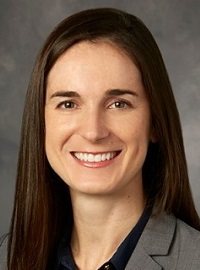 Dr. Noel is currently an Assistant Professor in the Department of Otolaryngology-Head & Neck Surgery, Stanford University, Stanford, California, USA. She specializes in surgery of the thyroid and parathyroid glands, with particular emphasis and interest in advanced and recurrent thyroid cancer, minimally invasive approaches, diagnostic office-based ultrasound, and ultrasound-guided therapeutics. Dr. Noel is the current director for the multidisciplinary Thyroid Tumor Board.
Dr. Noel is a clinician and researcher who has published on remote access and minimally invasive approaches to the thyroid, advanced thyroid malignancy, and quality in thyroid surgery. She earned her medical degree at the University of California in San Diego, where she was the recipient of the award for Excellence in Otolaryngology. She completed her residency in Otolaryngology-Head & Neck Surgery at Stanford University.
To Dr. Noel, doing peer review is the best way to ensure that published research is truthful, reproducible, and contributes in a meaningful way to our knowledge. The scientific community depends on thoughtful reviews by experts in the field to uphold publication quality and facilitate the appropriate introduction of new ideas or findings into the mainstream.
She adds that a constructive review takes into account the scientific merit of the study, the authenticity of the data and methods, and the potential impact of the findings on future research in the field. It is an interactive process between the authors and reviewers that should be educational for both parties, and to which sufficient time should be dedicated to optimizing the quality of the manuscript.
As the burden of being a doctor can be heavy, Dr. Noel has a way to prioritize work to take on review task, "I think of the manuscript review as an important component of my ongoing education. Being in an academic setting means I enjoy and am expected to stay informed of what is evolving in my field. It can be challenging to find time, but I find it particularly rewarding to see the work my colleagues are doing and learn what's coming down the pipeline."
Lastly, she believes that disclosing conflicts of interest are critical to upholding the ethics of scientific publication. The work the authors produce is a standard by which the public evaluates the integrity of an idea or statement. Transparency is, therefore, a key to ensure the quality of the manuscript and the review is not compromised.
Maciej Sebastian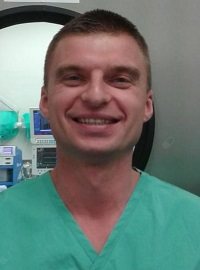 Dr. Maciej Sebastian, MD, Ph.D., currently works at the Department of General, Minimally Invasive and Endocrine Surgery, Wroclaw Medical University, Wroclaw, Poland. He is also a specialist in general and oncologic surgery. His research areas include the use of intraoperative navigation techniques (ultrasound) during laparoscopic and open surgery in the abdominal cavity, the development of techniques to minimize complication rates in general, and oncologic laparoscopic surgery and endocrine surgery. His recent projects are on the use of intraoperative laparoscopic ultrasound navigation during laparoscopic cholecystectomy and laparoscopic adrenalectomy.
Dr. Sebastian thinks that peer review is an inherent part of academic work. It is essential for our development and cooperation among medical scientists. Every article is a source of valuable and new information that forces the reviewer to perform an in-depth review of available publications.
"As a reviewer, I am satisfied with the cooperation with the Gland Surgery," he assures. To Dr. Sebastian, Gland Surgery is a powerful platform to disseminate surgical knowledge. He published a few articles on Gland Surgery and then was offered an opportunity to become a reviewer which he appreciates a lot.
As an author and a reviewer, Dr. Sebastian believes that standardization of medical work is a good idea, but it should not be too rigorous. The most important is originality, easy-to-understand methodology.
Renan Bezerra Lira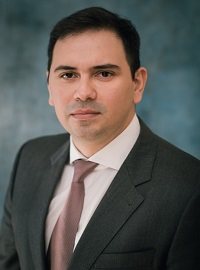 Dr. Renan Lira, MD, Ph.D., is the Coordinator of the Post-Graduation in Robotic Head and Neck Surgery at Albert Einstein Hospital, São Paulo, Brazil. He is also an attending surgeon and preceptor in the Department of Head and Neck Surgery at AC Camargo Cancer Center, São Paulo, Brazil. Dr. Lira is a pioneer in Robotic Neck Dissection and Robotic Thyroid surgery in Latin America, being the first to perform several of these techniques in Brazil. He has the largest experience in Robotic Head and Neck Surgery and Transoral Thyroid Surgery in Latin America, being the most active proctor in robotic head and neck surgery in Brazil. He has substantial contribution in developing Robotic Neck Surgery and Thyroid Endoscopic and Robotic Surgery. He has written over 10 original articles and presented more than 100 talks on these topics. You may find out more about Dr. Lira's work here and here. You can also contact him through his Instagram here.
Dr. Lira thinks that peer review represents the best chance to get a profound analysis of scholars' work by experienced researchers, that may have different points of view. It certainly helps to enhance the quality of their work, pointing to potential flaws and future directions. More importantly, the peer review process is also a basic guarantee for the published studies.
Currently, experienced researchers and world-class specialists have a high demand of review request, that add a significant load to their already busy schedule. He adds, "That may explain the main problem of this process: lack of agility. Publication process may take a few months, that seems forever for the authors." Now everyone could have a system where the reviewers could know months ahead when their work will be needed. Maybe the editorial office could provide a yearly or semestral reviewers schedule.
Dr. Lira believes that reviewers should keep an open-minded point of view, focusing on the new, reaffirming, or challenging information that the study may bring, and looking for points and opportunities for improvement.
He adds that he does not think retrospective studies must apply for institutional review board approval unless some kind of patient interaction is needed. He reassures that research ethics are the moral principles that guide researchers to conduct and report without deception or intention to harm the participants of the study. Reaffirming these principles in every opportunity is the key to warrant respect to issues like study honesty, consent, confidentiality and privacy.
Tam-Lin Chow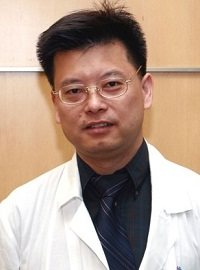 Dr. Tam Lin Chow is presently the consultant surgeon & Chief of Service of the Department of Surgery at United Christian Hospital, Hong Kong. His latest interest focused on Head & Neck (H&N) oncology surgery, minimally invasive salivary gland, thyroid & parathyroid surgery under local anesthesia, as well as H&N reconstructive surgery by closely working with Maxillofacial and Oncology colleagues. Dr. Chow graduated from the Faculty of Medicine of the Chinese University of Hong Kong in 1988. Since then, Dr. Chow commenced pursuing his career pathway in H&N Surgery. He benefited profoundly by training attachment in the H&N Services of Memorial Sloan-Kettering Cancer Center in the United States and Queen Mary Hospital in Hong Kong. He is credited with over 70 peer-reviewed articles.
Dr. Chow thinks that a robust review system consists of a critical evaluation by multiple experienced reviewers with an open and objective attitude that intimately liaises with journal editors. The whole process ought to be finished within a reasonable timeframe, preferably within four weeks. He adds that both constructive and adverse comments should be honestly but respectfully conveyed to authors. This will embellish manuscripts that are suitable for publication while not discouraging authors whose manuscripts are not accepted.
He believes that journal reading is one of the most frequent and effective ways of learning the cutting-edge medical knowledge and techniques. He assures, "It is incumbent upon me, as a reviewer, to sort out the quality manuscripts for publication in the medical arena. Frankly speaking, I benefit most through the reviewing process myself."
He believes that adherence to reporting guidelines (such as STROBE, CONSORT, PRISMA, STARD, CARE, etc.) is imperative to exalt the quality of manuscripts and thus rendering them more eloquent to readers.
May, 2021
Ashok R. Shaha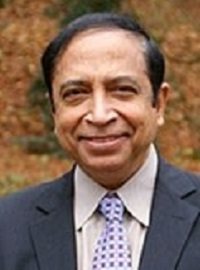 Dr. Ashok R. Shaha, MD, FACS, is an Attending Surgeon on the Head and Neck Service at Memorial Sloan-Kettering Cancer Center, New York, USA. His research interests include tracheal reconstruction and an experimental model of tracheomalacia and thyroid cancer. He has been actively involved in the training of head and neck fellows nationally. Dr. Shaha has dedicated his professional career to the training of medical students and residents. He has also gone on five world tours, training head and neck surgeons around the world.
Dr. Shaha thinks that a good review should be without any personal or professional bias—even though the reviewer knows the authors most of the time and the review should be impartial. However, to him, there are some limitations of the existing peer review system. For example, it has been a lot of review work for the reviewer with no compensation of any kind, making it difficult for busy physicians to take additional time out to do reviews. Moreover, it becomes quite often that there is too much pressure from the publisher to get the review done quickly, which is understandable from the journal's point of view, but difficult from the reviewer's point of view at the same time.
Dr. Shaha believes that reviewing is a tough job as the burden of being a doctor is heavy enough, "No matter how I prioritize work to take extra review tasks, it is still a tough job!"
Speaking of the importance of Conflict of Interest (COI) disclosure, Dr. Shaha thinks that COI forms are essential to a certain extent and they should all be filled up. Nonetheless, the influence of the forms does very little on research.
Dmytro Unukovych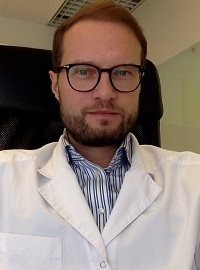 Dmytro Unukovych, MD, PhD, currently works at the Department of Reconstructive Plastic Surgery, Karolinska University Hospital, Stockholm, Sweden. Dr. Unukovych's research interests include breast surgery, breast reconstruction, and complications. His recent projects are on the long-term outcomes of different methods of breast reconstructions, socio-economic factors, and patient-reported outcomes. You may follow him on LinkedIn.
In Dr. Unukovych's opinion, the peer review process has been established as a reliable instrument to improve the quality of scientific publications and promote research of a higher evidence grade. It ensures that all parts of the research projects- from aims and methods to conclusions- are meaningful, accurate, and relevant for the readers. What he appreciates the most is that when he submits papers for peer-review, the reviewers give him lots of recommendations on how to improve the paper. Therefore, the review process must be anonymous, unbiased and time-effective.
Speaking of a responsible reviewer's role, Dr. Unukovych says, "Reviewers should keep in mind the efforts that the authors have put into the paper, paper novelty and quality in general. Moreover, the review should be critical but constructive, and be able to address methodology, statistics, language along with the paper message and novelty. Lastly, it should also be clearly stated if the paper is suitable for publication and what could be done to make publication happen."
Dr. Unukovych further elaborates that paper reviewing can be seen as a mission to promote good quality research and contribute to the development of medical science. This keeps him up-to-date on what is going on in his research field, and also motivates him to read the cited articles within the scope of his expertise.
Dr. Unukovych indicates that descriptive retrospective studies evaluate data from medical charts, yet these variables are often linked to other databases or registries as well as patient-reported data. Under the General Data Protection Regulation (GDPR), the other restrictions may apply. For example, the authors should actively ask patients if their data could be used for research purposes under GDPR. His suggestion is to contact local institutional review boards at the stage of study to check if there are any ethical considerations and if any approval would be needed. Ethical statements should also be present in every paper that reports on the patients regardless of what kind of clinical data is studied.
Salvatore Giordano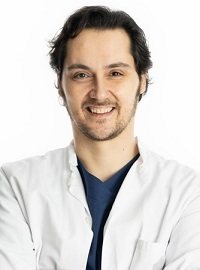 Salvatore Giordano, MD, PhD, FACS, is a Professor of Surgery and a Consultant Plastic Surgeon at the Department of Plastic and General Surgery, Turku University Hospital and University of Turku, Finland. Dr. Giordano served as a post-doctoral research fellow at the MD Anderson Cancer Center, Houston, Texas, USA. His main research area focuses on clinical outcome analysis and comparative effectiveness in both reconstructive and aesthetic surgery. You can find out more about Dr. Giordano here and here. You may also follow him on LinkedIn.
To Dr. Giordano, peer review is essential to ensure a qualified and unbiased scientific evaluation and improvement of clinical as well as experimental research. It forms the basis of research publication and it must not be underestimated. Besides, he thinks that peer review should be standardized as much as possible. Thus, it should be fair and objective. Reviewers should consider for publication also negative results of well-conducted studies.
Dr. Giordano adds that peer review is an important part of clinical research. It should be incorporated into the research practice and be fully recognized.
"I believe that all reporting guidelines are important to ensure a standardization in reporting outcomes and help reviewers to better evaluate the conduction of the study," says Dr. Giordano.
Andréa Pires Souto Damin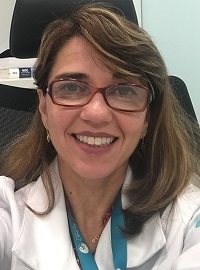 Dr. Andrea Damin is an Associate Professor of the Department of Gynecology and Obstetrics and a Professor of the Postgraduate Program at the Federal University of Rio Grande do Sul, Brazil. Dr. Damin is also the Head of the Breast Cancer Unit at the Clinicas Hospital in Porto Alegre, Brazil. Her main clinical and research interests are focusing on all aspects of breast cancer, including oncoplastic techniques, lipofilling, neoadjuvant therapy, epidemiology, and molecular studies.
In Dr. Damin's opinion, peer review is important because it is the best way to guarantee scientific quality in medical publications. Besides, it represents a form of collaboration between experts. She suggests reviewers ask themselves the following three basic questions during the review, "Is the main question addressed in the study relevant?", "Is it an original study?", and "Is the paper clearly written?" Those are essential in reviewing a paper. Dr. Damin adds that she also pays attention to two additional areas on whether there are any methodological limitations in the paper such as analytical bias and sampling, and if the conclusion is consistent with the results in the study. Moreover, she points out that the data sharing process helps to ensure the transparency of research. At the same time, it helps the authors to get credits for all the valuable outputs of their research.
Dr. Damin enjoys her review work. She says, "The burden of being a scientist/doctor is heavy, but pursuing answers for scientific questions is so exciting that it is impossible to give up. Yet, I believe the process of reviewing papers makes you an important part of scientific development. A good review is essential to increase the quality of the paper."
June, 2021
Muriel Abbaci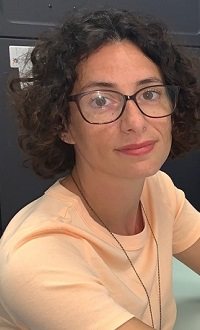 Dr. Muriel Abbaci, PhD, is currently working at the Gustave Roussy, Université Paris-Saclay, USM AMMICa, Plateforme Imagerie et Cytométrie, Villejuif, France; and the Université Paris-Saclay, CEA, CNRS, Inserm, Laboratoire d'Imagerie Biomédicale Multimodale Paris Saclay, France. Dr. Abbaci specializes in cell and tissue engineering. She works mainly on applications with endomicroscopy, full-field optical coherence tomography, fluorescence-guided surgery and ultra-fast confocal ex vivo fluorescence microscopy. You can learn more about Dr. Abbaci on LinkedIn.
In Dr. Abbaci's opinion, a robust peer review system must ensure integrity and quality to select reviewers as they will highlight manuscripts corresponding to topics of the journal. The selection of reviewers must be based not only on proposed experts at the time of submission but also on the bibliography of experts followed by a double-blind review, which is not usually proposed by all journals.
Furthermore, Dr. Abbaci thinks that prestigious teams or famous authors might be favored at the time of manuscript evaluation when the names and affiliations are known by the reviewer. Therefore, open-access articles are much more valuable for the world scientific community.
From the perspective of a reviewer, Dr. Abbaci considers that disclosing conflict of interest is a part of reviewer integrity. She believes that a reviewer must decline a manuscript when he or she knows if there is a conflict of interest between the authors, or when the subject of the paper is superposed to work currently in lab development, which will also be a conflict of interest.
"I consider peer-reviewing as a part of global scientific work. It is important to be part of the community to integrate the progress in the field. It is also fascinating for me to discover new knowledge in reviewing the manuscripts," says Dr. Abbaci.
Klaas Van Den Heede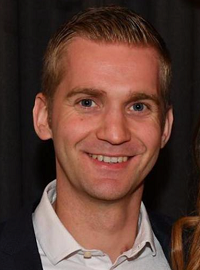 Dr. Klaas Van Den Heede is currently working as the Sten Tibblin research fellow at Lund University, Lund, Sweden. He has a specific interest in endocrine surgery. He focuses on researching small bowel neuroendocrine tumors and endocrine surgery. For more information about Dr. Van Den Heede, please visit his profiles here and here. You can also follow him on LinkedIn.
In Dr. Van Den Heede's opinion, peer review is a practical system to uphold the quality and trustworthiness of scientific literature. Peer review helps to guarantee and maintain scientific quality if performed by the right reviewers. He also regards a constructive review as a great tool to improve the scientific reasoning and analysis of the research.
Dr. Van Den Heede thinks peer review should provide an unbiased scientific evaluation. He explains, "As a reviewer, I believe it is important to highlight the positive things about the manuscript, as well as possible improvements in a constructive, clear, and consistent way. For example, tremendous efforts have been made to construct guidelines (such as PRISMA and STROBE checklists) for the reviewers to check beforehand all required information in the submitted manuscripts."
In terms of retrospective studies, Dr. Van Den Heede firmly assures that retrospective studies must apply for institutional review board approval because it is the only way to secure the patients' rights. In addition, an ethical review needs to make sure that the publication process of the manuscript is transparent and meaningful. As a result, it encourages the research team to work according to national and international guidelines and ensures that the study protocols used for prospective and randomized trials are correct.
"I consider the peer-reviewed process to be very educational as it provides an insight into ongoing trending topics in my field of interest. In other words, it influences my ideas for future research and improves my scientific reasoning and writing. To me, it is of utmost importance to filter the relevant results to improve medicine and counter the ongoing stream of disinformation," says Dr. Van Den Heede.
Sophie Dream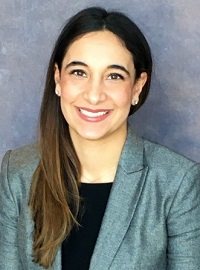 Dr. Sophie Dream works in the Department of Surgery, Medical College of Wisconsin, Milwaukee, USA. Her clinical interests are endocrine and neuroendocrine disease focusing on thyroid, parathyroid, and adrenal disorders. Her research interests also focus on medical education and health services research. You can follow Dr. Dream on Twitter @SDreamMD.
Dr. Dream thinks that a robust peer review system involves multiple, blinded reviewers from different backgrounds and different overlapping areas of expertise. They review manuscripts thoroughly before publication. On the other hand, while multiple blinded reviewers point out the main flaws and areas for improvement from reviewing a manuscript, it is not a perfect system. Since the reviewers are subject to their own bias of what they have read in the past, they are required to read a manuscript objectively when their opinion may be getting in the way of a subjective review.
"Each review is a small and meaningful way to move one's field forward," says Dr. Dream. She assures that having the ability to read and improve upon the published literature from an objective point of view as a reviewer is fascinating.
Speaking of current data sharing methods, Dr. Dream comments that disclosing conflict of interest (COI) allows for complete transparency to both the readers and the reviewers, and potentially compiles data into larger, more powerful datasets. However, she thinks it might be difficult for the authors to disclose COI while maintaining patient confidentiality sometimes.
Sam Van Slycke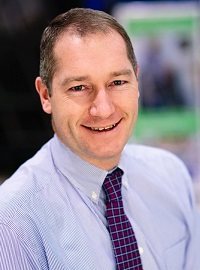 Dr. Sam Van Slycke, MD PhD, is currently working at the Department of General and Endocrine Surgery, OLV Hospital Aalst, Aalst, Belgium. He is specialized in endocrine surgery and endoscopic surgery. You can learn more about Dr. Van Slycke here. You can also follow him on LinkedIn and Twitter @SlyckeSam.
Dr. Van Slycke thinks that peer review helps to ensure that the manuscripts published in scientific journals answer meaningful research questions and draw accurate conclusions based on professionally executed experimentation. To him, peer review is an integral part of scientific publishing that confirms the validity of the manuscript.
On the other hand, peer reviewers are experts who volunteer their time to help improve the manuscripts they review. "I always start reviewing papers early and finishing them late! I review during the weekends or early in the morning, or late at night when no disturbing phone calls interrupt," says Dr. Van Slycke. He further explains that peer reviewers should be able to point out the gaps in a paper that require more explanation or additional experiments, which will contribute to a more robust peer review system.
Dr. Van Slycke emphasizes the importance for authors to follow reporting guidelines such as STROBE, CONSORT and STARD to deliver accurate research work. By following reporting guidelines, it is easier to maintain a high quality of the published work for the medical journals.