Over the years, many GS reviewers have made outstanding contributions to the peer review process. They demonstrated professional effort and enthusiasm in their reviews and provided comments that genuinely help the authors to enhance their work.
Hereby, we would like to highlight some of our outstanding reviewers, with a brief interview of their thoughts and insights as a reviewer. Allow us to express our heartfelt gratitude for their tremendous effort and valuable contributions to the scientific process.
December, 2020
Délio Marques Conde, Federal University of Goiás, Brazil
February, 2021
Tine Engberg Damsgaard, University of Copenhagen, Denmark
Che-Wei Wu, Kaohsiung Medical University, Taiwan

December, 2020
Délio Marques Conde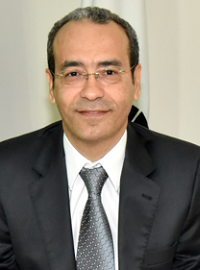 Dr. Délio Marques Conde obtained his medical degree from the Federal University of Goiás in midwestern Brazil. He completed his residency in Obstetrics and Gynecology at the University of Campinas in southeastern Brazil where he went on to specialize in Breast Surgery. Remaining at University of Campinas, he then began working towards his doctorate degree, evaluating quality of life and menopause in women with breast cancer while simultaneously initiating his activities as preceptor of the university's residency program in Obstetrics and Gynecology. After earning his PhD, he returned to the state of Goiás and assumed the role of preceptor of the breast surgery residency program at the Women's and Children's Hospital in the city of Goiânia. He is currently Professor in the Department of Obstetrics and Gynecology, School of Medicine, Federal University of Goiás where he lectures to medical students and residents and oversees practical activities. Dr. Conde has been preceptor of the Obstetrics and Gynecology residency program for twenty years now and considers this activity highly gratifying. In addition, he is a professor of the Postgraduate Health Sciences Program at the Federal University of Goiás and has supervised various master and PhD students.
Dr. Conde has participated in several research studies in the field of gynecology; however, his principal area of investigation is breast cancer, with a particular focus on prevention, diagnosis and treatment, as well as the quality of life of women with the disease. In addition, a particular area of interest involves the potential side effects of breast cancer therapy such as ovarian failure, early menopause, menopausal symptoms and osteoporosis.
Dr. Conde is part of the editorial board of the Brazilian Journal of Gynecology and Obstetrics (RBGO), which is the official journal of the Brazilian Federation of Associations of Gynecology and Obstetrics, and he is also a member of the editorial board of Mastology, the official journal of the Brazilian Society of Breast Surgeons. In addition, he has reviewed manuscripts for over 30 journals indexed in the Medline database. He, himself, publishes regularly. In parallel, he has a private medical practice in which he works exclusively as a breast surgeon. You can find out more about Dr. Conde's profile here.
In Dr. Conde's opinion, certain characteristics are crucial to ensuring the robustness of a peer review system. These include a secure electronic system to guarantee that unwarranted attacks are avoided and a user-friendly interface. The system should enable reviewers with expertise in that particular field of knowledge to be quickly and accurately identified; it should guide reviewers towards answering the objective questions required by the journal; and should allow the reviewer to express his/her opinion on the most relevant features of the manuscript. Representativeness with respect to race/ethnicity and gender is another important feature of a peer review system, thus enabling different cultures to be included in the process. The plurality of opinions based on rigorous scientific criteria is crucial to maintaining the quality and integrity of research. The idea is to encourage reviewers to collaborate with investigators in improving the paper and with the editor in reaching a decision. Coherence within a paper is essential, meaning that there has to be consistency throughout all the different sections of a paper, from its title to its conclusions. Methodology, which is the heart of any study, must be clearly described, allowing the data to be reproduced. Based on Dr. Conde's experience accumulated over 15 years of reviewing scientific papers, he considers extremely important that the reviewer be given access to the opinions of the other reviewers and that he/she is kept informed regarding the editor's final decision. This process will contribute towards improving the quality of the reviews performed.
At the present time, several peer review systems exist, the most common of which are the closed, double-blind or open peer review systems. Some journals ask authors to provide the names of potential reviewers, although those suggestions are not always accepted. There appears to be a trend towards the open peer review in which authors and reviewers are aware of each other's identity. Although it is difficult to determine which review system is best, there appear to be certain advantages to the double-blind system in which the authors do not know who their reviewers are and the reviewers are unaware of the authors' identity. Depending on the subject of the study, there may be few investigators working in that particular area, thus making it easier to identify the authors. Reviewers must declare whether there are any relevant conflicts of interest associated with the study in question. Journals could establish a partnership with Publons to register the review as soon as it is concluded. The reviewer would decide whether or not to have the review forwarded to Publons by checking a box during the review process. This would be a way of recognizing the efforts made by reviewers.
Although there are no financial gains to be made in reviewing papers, Dr. Conde's motivation to continue as a reviewer after 15 years is founded on the opportunity to contribute towards increasing scientific knowledge and also on the fact that it is a way of keeping himself up-to-date with innovative research. Furthermore, it is important to remember that reviewers are also authors and will only manage to publish if others, in turn, review their papers. These dynamics are indispensable to the process of adding to available knowledge.
To Dr. Conde, it is important for authors to declare any potential conflict of interest. Any link between the authors and a third party that could potentially be interpreted as having influenced the results of the study should be made public, particularly, but not exclusively, links with the pharmaceutical industry. Transparency is one of the pillars of science. In this respect, it is essential for authors to complete the conflict of interest forms recommended by the ICMJE.
February, 2021
Tine Engberg Damsgaard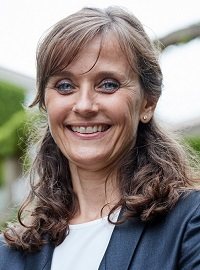 Tine Engberg Damsgaard MD, Ph.D., MRBS, is a professor and a consultant plastic surgeon at the Department of Plastic Surgery and Burns Treatment, Copenhagen University Hospital and Institute of Clinical Medicine, University of Copenhagen, Denmark. Dr. Damsgaard graduated from Aarhus University and four years later, her PhD-degree was completed, encompassing cellular research at Aarhus University as well. Upon finishing specialist training in Plastic Surgery, she served as a consultant plastic surgeon, and an associate professor, and subsequently as a professor at Aarhus University and Aarhus University.
She is currently a professor and consultant at the largest department of Plastic Surgery in Denmark. The department and the research unit harbor several associate professors and together with the consultants set out to carry out clinical research at the highest possible level of evidence and provide treatment at the highest specialist level for patients from all over Denmark in collaboration with International researchers and clinicians.
Dr. Damsgaard's main research area, as well as a clinical profession, is centered on the multidisciplinary aspect of breast reconstruction. The aim is to provide the breast cancer patient – at the right time-point of the patient pathway - with the optimal breast reconstructive procedure being implant-based or with the patient´s tissue. Besides, her research has also included studies on Late-Effects after breast cancer-treatment, studying how these may be mitigated or prevented. Vascular anomalies and gynecological reconstruction are also part of the research and clinical portfolio. She serves as a board member of the Danish Society of Plastic and Reconstructive Surgery and as a member of the Surgical Committee of the Danish Breast Cancer Cooperative Group (DBCG).
You can follow Dr. Damsgaard on her Facebook and LinkedIn.
To Dr. Damsgaard, peer-reviewing is the mainstay of a highly qualified and unbiased scientific evaluation of clinical as well as experimental research. The importance of peer review may not be underestimated and will continue to form the basis of the publication of research.
Besides, there are several things to be reminded of when it comes to peer review. Dr. Damsgaard stresses that the reviewers should bear in mind to execute a thorough assessment of the submitted paper i.e. the aim, hypothesis, design, study population, and methods. Furthermore, the results presented and interpreted given the relevant and available scientific literature should be evaluated. Finally, the appropriate conclusions and perspectives presented should be given crude consideration. The review should be undertaken with fairness and objectivity. Clinical research may lead to the implementation of new treatments and procedures, wherefore this has to be carried out at the highest possible level of evidence.
She further points out, "Reviewing is in my opinion the other side of the coin when performing clinical research. In performing peer review you may provide fairness and aid in securing adequate evaluation of papers. Thus, reviewing should be deemed as part of being a clinical researcher and consultant in a large department where research is an integrated part of daily practice i.e. being recognized as such by the leadership of the department."
In Dr. Damsgaard's opinion, peer review is important, it is also necessary for retrospective studies to apply for institutional review board approval. Ethics and adhering to the international and national standards and legal regulations of ethics is mandatory in researching a clinical as well as an experimental setting. In some countries, studies are evaluated by the institution itself whereas, in other countries, this is determined by law to be assessed by regional or national ethics committees. Either way, adhering to ethics is another cornerstone of being a doctor, researcher, and scientist.
Che-Wei Wu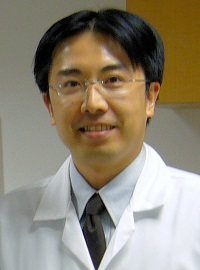 Dr. Che-Wei Wu is a Professor of Otolaryngology-Head and Neck Surgery at the Kaohsiung Medical University, Taiwan. Dr. Wu obtained his MD, MSc, and Ph.D. degree from Kaohsiung Medical University. He had postgraduate training in Head and Neck Surgery at the Kaohsiung Medical University Hospital, Taiwan, and training in Thyroid and Parathyroid Surgery at Mass Eye and Ear Infirmary, Boston, USA.
Dr. Wu has been experiencing intraoperative RLN monitoring starting in 2005. He is currently the Board Member of the International Neural Monitoring Study Group (INMSG), the executive committee member of the Asia-Pacific Society of Thyroid Surgery (APTS), the director of Taiwan Head and Neck Society (THNS), and the editorial board member of the journals The Laryngoscope, Translational Oncology, Cancer Treatment and Research Communications, Current Problems in Cancer: Case Reports, and International Journal of Head and Neck Science. He has focused his clinical research on the application of intraoperative RLN/EBSLN monitoring and developed an experimental animal model to solve common pitfalls and develop novel applications of neural monitoring during thyroid and parathyroid surgeries. You can find out more by visiting Dr. Wu's profile here and publications here.
To Dr. Wu, peer review plays an important role in the scientific process and works as a quality-control system to prevent scientific misconduct. Even though reviewing papers is often considered non-profitable, Dr. Wu feels motivated to do so because he feels that it is a privilege to have the opportunity to review and provide comments for the hard work of his peers. Besides, this peer review system enhances improvements in his quality of patient care and professional practice.
Dr. Wu believes that it is indeed fascinating, rather than non-profitable to do the peer reviews for medical journals as he is allowed to help authors to improve the quality of their research and get their papers published eventually.
Also, he thinks that reporting guidelines based on the international standard such as STROBE, PRISMA, STARD, and CARE are very important for authors to follow when writing papers. Those guidelines are a helpful tool for the reviewers to systematically check all essential information that has been reported in the submitted articles.