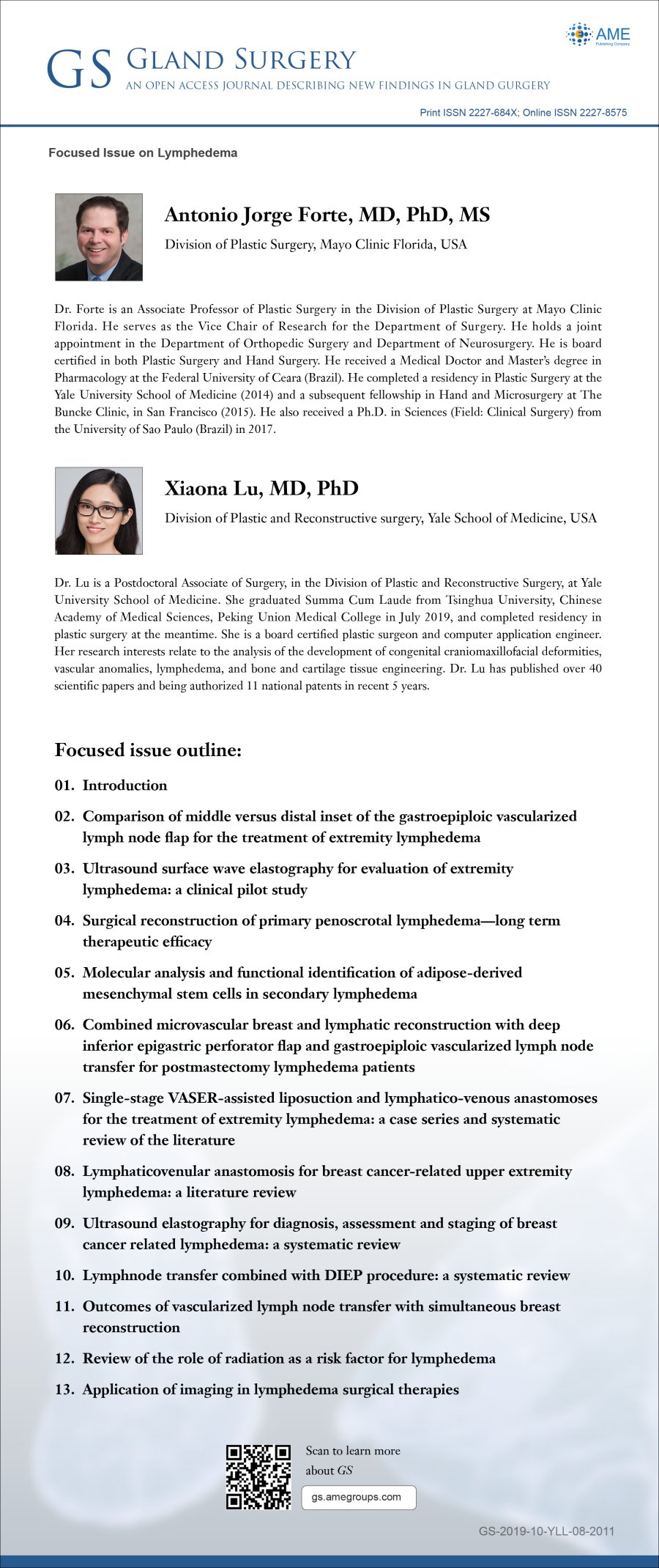 Antonio Jorge Forte, MD, PhD, MS
Division of Plastic Surgery, Mayo Clinic Florida, USA
Dr. Forte is an Associate Professor of Plastic Surgery in the Division of Plastic Surgery at Mayo Clinic Florida. He serves as the Vice Chair of Research for the Department of Surgery. He holds a joint appointment in the Department of Orthopedic Surgery and Department of Neurosurgery. He is board certified in both Plastic Surgery and Hand Surgery. He received a Medical Doctor and Master's degree in Pharmacology at the Federal University of Ceara (Brazil). He completed a residency in Plastic Surgery at the Yale University School of Medicine (2014) and a subsequent fellowship in Hand and Microsurgery at The Buncke Clinic, in San Francisco (2015). He also received a Ph.D. in Sciences (Field: Clinical Surgery) from the University of Sao Paulo (Brazil) in 2017.
Xiaona Lu, MD, PhD
Division of Plastic and Reconstructive surgery, Yale School of Medicine, USA
Dr. Lu is a Postdoctoral Associate of Surgery, in the Division of Plastic and Reconstructive Surgery, at Yale University School of Medicine. She graduated Summa Cum Laude from Tsinghua University, Chinese Academy of Medical Sciences, Peking Union Medical College in July 2019, and completed residency in plastic surgery at the meantime. She is a board certified plastic surgeon and computer application engineer. Her research interests relate to the analysis of the development of congenital craniomaxillofacial deformities, vascular anomalies, lymphedema, and bone and cartilage tissue engineering. Dr. Lu has published over 40 scientific papers and being authorized 11 national patents in recent 5 years.
Focused issue outline:
Introduction
Comparison of middle versus distal inset of the gastroepiploic vascularized lymph node flap for the treatment of extremity lymphedema
Ultrasound surface wave elastography for evaluation of extremity lymphedema: a clinical pilot study
Surgical reconstruction of primary penoscrotal lymphedema—long term therapeutic efficacy
Molecular analysis and functional identification of adipose-derived mesenchymal stem cells in secondary lymphedema
Combined microvascular breast and lymphatic reconstruction with deep inferior epigastric perforator flap and gastroepiploic vascularized lymph node transfer for postmastectomy lymphedema patients
Single-stage VASER-assisted liposuction and lymphatico-venous anastomoses for the treatment of extremity lymphedema: a case series and systematic review of the literature
Lymphaticovenular anastomosis for breast cancer-related upper extremity lymphedema: a literature review
Ultrasound elastography for diagnosis, assessment and staging of breast cancer related lymphedema: a systematic review
Lymphnode transfer combined with DIEP procedure: a systematic review
Outcomes of vascularized lymph node transfer with simultaneous breast reconstruction
Review of the role of radiation as a risk factor for lymphedema
Application of imaging in lymphedema surgical therapies